While it was a welcome announcement it was no surprise when Star Wars Land was officially announced at D23 Expo in Anaheim yesterday by Disney CEO Bob Iger. It was a surprise that there would actually be two parks one in Orlando, Florida and another in Anaheim, California that cover 14-acres of land.
The Star Wars attraction will include the ability to fly the Millennium Falcon, Mos Eisley Cantina, restaurants, attractions, costumed cast-members and roaming creatures in what might be the most amazing immersive experience possible outside of the cinema.  Each of the parks will have a key attraction the first announced is "take the controls of the Millennium Falcon." the other attraction sends the visitor into a climactic battle between Star Wars: The Force Awakens factions the First Order and the Resistance.
"We are creating a jaw-dropping new world that represents our largest single themed land expansion ever," Iger said. "These new lands at Disneyland and Walt Disney World will transport guests to a whole new Star Wars planet, including an epic Star Wars adventure that puts you in the middle of a climactic battle between the First Order and the Resistance."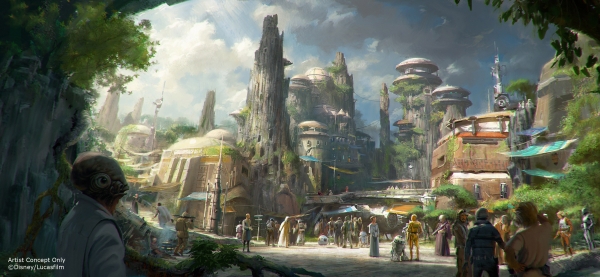 Later in 2015 Star Tours will include a brand new adventure featuring several locations and characters from their upcoming release Star Wars: The Force Awakens. Â Starting in early 2016 in TomorrowLand guests will be able to explore the Star Wars galaxy with themed food locations, special entertainment and Hyperspace Mountain which guests will join an X-Wing Star-fighter battle in a re-imagining of their classic Space Mountain attraction.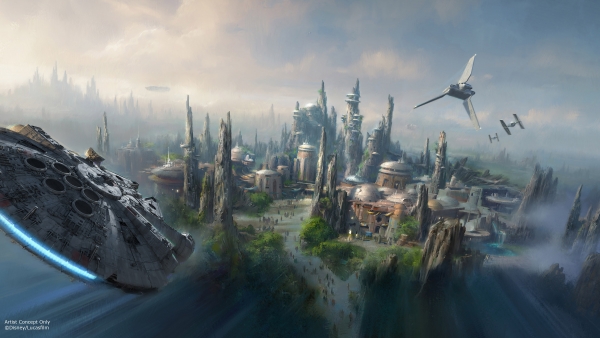 Disney hinted that it might be something closer to a guided experience which has worked well for the Harry Potter attraction at Universal Studio's but with a surprising twist that guests can join a customized secret mission.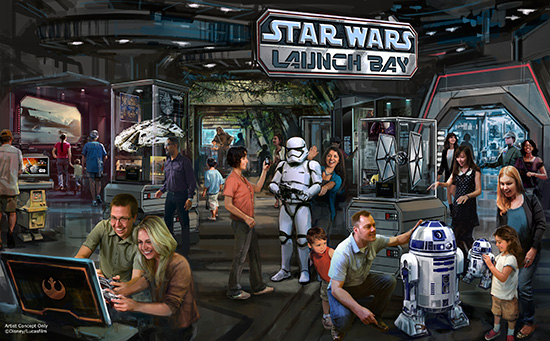 There is no timeline when the full expansion will be finished but it was hinted that Disney may work to fast track the development in order to ride the wave of publicity around the new Star Wars movies. No matter what the final result it's exciting to see significant investment in theme parks by Disney.
Cover Images Credit: Orlando Weekly
---
Relevant Suggested Los Angeles Travel Information